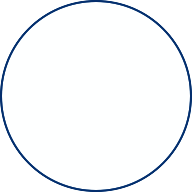 My full training page is being revised: In the meantime please add your name to the mailing list below for information of forthcoming workshops and trainings
Alex Brings over 13 Years creative Teaching and Training Experence to his EFT Trainings and workshops. Whether you are intersted in attending an introductory talk or thinking of a professional certification and a career change. Alex has a unique gift for bringing out the best in individuals and enabling them to enhance their exisiting qualities and skills. His trainings are creative, entertaining and very informative.
Alex is Available for the following 2 Hour Presentations
Introduction to Emotional Freedom Techniques
Discover Your Weight Loss Blocks
Introduction to Hypnosis
Easily Overcoming Anxiety
Exam Anxiety for Teenagers
Workshops Open to All
8 Week weightloss Program
AAMET Emotional Freedom Technique Level 1
Exam Anxiety for Teenagers
Workshops for Existing Practitioners
As a Master NLP and Hypnotherpay Practitioner and an AAMet Accredited Master Trainer. Alex is passionate about combining the best of both worlds and offers one and two day workshops for existing practitioners to expand their skill and knowledge banks for working theraputically with clients
Overcoming Resistance to Change
Tapping for Hypnotherpapists and NLP Practitioners
NLP Techniques and Hypnotic Language Patterns for Advanced EFT Practioners.
AMMET Accredited Professional EFT Certificication
Professional Practitioner Level 2
Advanced Professional Practitione Level 3